A crowd of body confident ladies!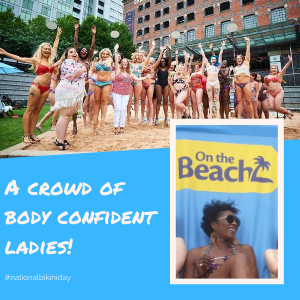 A year ago we provided a crowd of ladies of all shapes and sizes for National Bikini Day. This was for a PR Agency on behalf of their client a holiday company.
Whilst we are in the midst of the Coronavirus pandemic and stores, hotels and events start to slowly re-open we are not sure if we will even get the chance to wear a bikini or get to a beach this year.
So this throwback to 2019 is a little reminder of where we were at 12 months ago.
In 2019 a leading PR Agency needed a crowd of ladies, no supermodels but beautiful 'real' women in Manchester for a PR Stunt for a holiday company.
They needed 30 confident ladies to have a fun day at a beach they'd created in Salford. It went viral and was so successful the campaign was shortlisted for a prestigious award by PR Week.
So why was this campaign successful?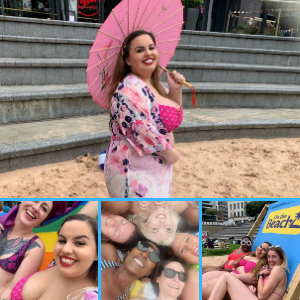 It got people talking not just about National Bikini Day but because many women won't wear a bikini as they feel that if they are not a super model then they shouldn't be wearing one. Social media with all it's filters show images of ladies having the perfect beach body and it just isn't the case at all.
So this experiential marketing was to promote a holiday company whilst celebrating all women whatever their body type.
This hit an emotional chord with so many women and they could relate to this. It empowered them to feel they could wear what they wanted.
But for our client, and theirs, most importantly it was a robust marketing strategy which created lots of national attention.
Do you have a great idea or quirky campaign you need a crowd for?
Rent A Crowd is part of the Envisage Group which is an agency who supply actors, extras, models and promotional staff. We have been providing all types of crowds of people for all types of events, promotions and marketing since 2010.
So if you need a group of people (any size) or not sure what you need then give us a call or complete our online enquiry form.