Seeking staff for product testing & market research?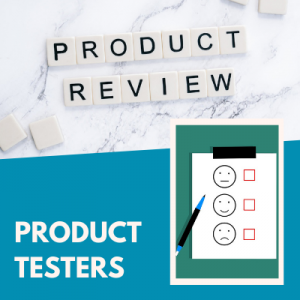 Gaining feedback is essential when launching a new service or product. How else can you deal with any unexpected problems or criticisms before it is on sale? Unfortunately less than 30% of new products survive their initial launch. Making sure that your product or service is one of those survivors is crucial to success. Otherwise you will have lost a lot of time, money and effort.
Testing, testing and yet more testing is the key to success. Thorough testing is crucial to every company's product development strategy. Discover what customers really think of your new product or service, before it is officially launched. This enables you to iron out any glitches. You can fine tune your product or service, thus increasing your chance of a successful launch.
We work closely with businesses throughout the UK and continental Europe to help test products and services, making sure that they gain the information, data and feedback essential to long term success.
Finding the ideal product testers
We have a database of over 30,000 people nationwide. All are registered to undertake product testing, and market research. They have varied backgrounds, ages, locations and interests. From John o'Groats to Lands End, Rent a Crowd can provide the potential testers you need. Whatever you require, we can provide the staff to effectively test your product or service.
Introducing a new lipstick might require testing by professional females aged 17 – 29, living in London. A quick check through our database will provide the exact testers you need.
Introducing apps involves making sure that all the elements are working effectively for every new user. It may be that the app is aimed at males aged 30 to 50 who are keen gamers. We can identify the ideal testers from our database.
We have the resources, the knowledge and the expertise to match your audience requirements. Our skilled staff will ensure you receive all the feedback necessary to make your launch a success. The Rent A Crowd Agency will work closely with your business, exploring every step of the product development testing programme to ensure you receive the information needed abut the viability of your products and services before the launch date.
Our services include:
• Product testing
• Brand research
• Surveys
• Research on pricing
• Market research
• Useability feedback
Get a quote for product Testers
Contact us now for a quote on hiring the Rent A Crowd Agency product testers or discovering more about the market research facilities we can provide. Call us on 0844 800 0071 to see how we can help, or fill in the form below for a quick response.