Rent a Crowd in Leeds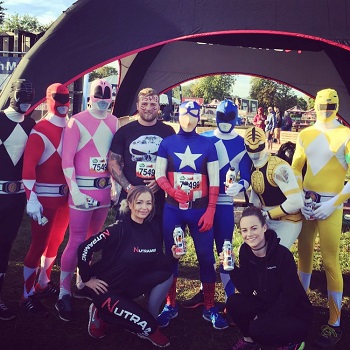 A busy event is an attractive one. People will wonder what is happening and take a look for themselves. Attracting a crowd can be hard but there is a solution – hiring a crowd of performers to generate the buzz that attracts even more attention!
First impressions are everything. But we don't just provide crowds for that reason. We are heavily involved in PR stunts in Leeds too, as well as all kinds of other activities and events.
For example, our staff have been hired to dress as characters to wander around the city attracting attention to a brand and the products or services they offer.
In fact, no matter what you need a flash mob or a hired crowd for, we have the right people.
Hire extra, models and crowds in Leeds
At Rent a Crowd, we provide extras, models, performers and crowds for all kinds of events and all sizes too. This is because we thousands of people on our database, all of whom bring a range of talents and skills with them to your event!
Whether you want a small group for a training video or thousands of people to mingle at a music festival to swell the numbers, we are to the go-to staffing agency in the UK.
Leeds is a fun and vibrant city. With its populations swollen by tourists and visitors in the summer, it is also a city that has a large student population too. And so at different times of the year, PR companies will stage events to attract the attention of their chosen demographic.
From character performers to extras, we have the people you need to make your next event or PR stunt in Leeds a huge success.
Hire crowds for ANY event in Leeds
Whether it is a giveaway event during Freshers' Week at the University of Leeds or you want to hire a crowd to give your event a competitive edge, we have the answer in the shape of hiring a crowd.
Hiring a crowd of performers or actor isn't hard and neither will it cost the earth either.
Wherever possible, we use local to Leeds event staff so that you can spend more of people and less on travel and accommodation.
Our rates are always competitive but you will find is that our customer service is always exceptional. For a free and no-obligation quote for hiring a crowd in Leeds, all you need to do is;
• Call the Bookings Team on 0844 800 0071
OR
• If you prefer, email us info@rentacrowduk.co.uk
Tell us a little more about your event, where it is and how many people you would like to hire. You can also let us know if you are looking for people with a certain skill set such as jugglers, dancers, singers, performers… you name it, we have the talented people you are looking for.