Stand Out With Festive Marketing That Really Works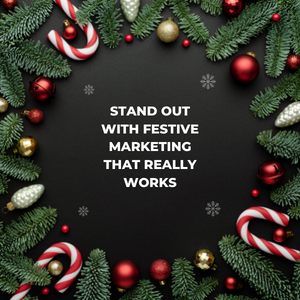 Christmas and New Year are always incredibly busy. Trying to capture attention for your Christmas Event can be hard as there is just so much competition. Everywhere you look there are special promotions, events, pop up shops.
How can you ensure that the public choose your event rather than a competing one?
We've put together some suggestions.
Make it photo friendly
You want to show your event is busy so you need people. Hire a crowd for a pre-event photoshoot, or even book a crowd to turn up on the day to arouse interest or pose for marketing shots that can be used instantly on social media.
Make sure you meet customer expectations
This is especially important if the event involves children. No one wants kids upset because they couldn't get to see Santa or the elves didn't turn up on time. Worse still are the events which lead to customer complaints – and lots of critical comments in newspapers and on social media. Typical horror stories that have destroyed marketing campaigns include expensive pay to enter Winter Wonderlands which have few activities and very little atmosphere.
Check everything before the public start arriving. Make sure everyone and all activities are in place. Always have plenty of Christmas decorations – they are essential for adding atmosphere.
Above all, ensure that there are people around. Hire a few extras to act as an attention grabbing crowd. It will make your event look busy from the start, and ensure you get plenty of good pictures to post on social media.
Promote it
Events are a great way to showcase your brand. Just make sure there are plenty of people around when you bring in the local press. All you need to do is hire a crowd – they will make sure that the media gets a good impression of your event. No one needs to know that the crowds around your event are hired – that can be kept a secret between you and us! You might even find that a crowd scene suddenly goes viral.
Make it memorable
Everyone is seeking to attract attention and get those much desired sales. Think about how you can do it better. Hire a crowd, get them to suddenly break into song or do a dance – PR stunts can work wonders!
If you are lost for ideas – talk to us. We have plenty of suggestions to make where our crowds of extras can truly make a difference.