Frank Movie – How we started a social media storm
Back in 2014, the production company for the movie Frank (starring Domhnall Gleeson & Michael Fassbender) approached us to assist with a PR stunt to bring the movie to life and create awareness for the pending release.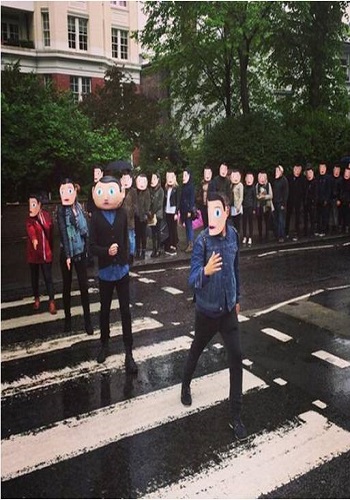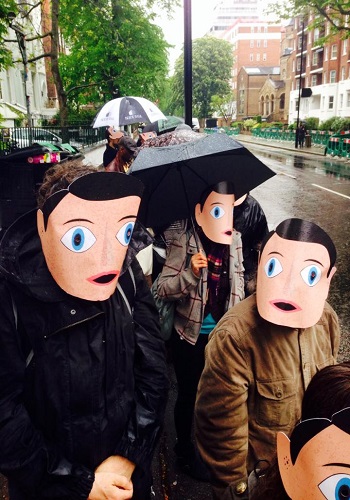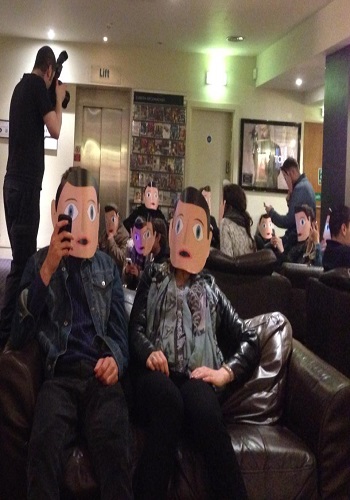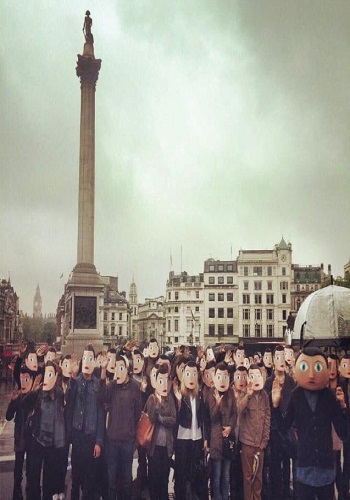 The Hire a Crowd Brief
The sole purpose of hiring our crowd of was to help them promote the premier of their new movie 'Frank', the biopic of the comedian and musician Chris Sievey. What the aim of this stunt was to create a real buzz about the new film and really get it in the public eye.
What made this brief exciting was that it though outside the box and used the power of social media to spread the message appose to using traditional media channels and paid advertising.
We supplied 100 extras to take to the streets of London with all but one of them wearing a paper mask of Frank. One of our trusted members got the incredible prospect to step into Franks character and wear the mask that was used in the recent movie and worn by Michael Fassbender. This person had to be the same height and build as Michael to create authentic shots.
To create a buzz, our team were required to target famous London locations such as recreating the Beatles famous picture of them crossing Abbey Road, they were also noticed getting on the underground and posing for pictures near Nelson's Column in Trafalgar Square.The PR team was encouraging people to tweet if they found Frank roaming the streets using the hash-tag #FindFrank to win prizes.
The PR Stunt Results
The result of this PR stunt was that we achieved a massive increase of presence on social media for a fraction of the cost of using televised commercials. The activity went live at 8am, and by 2pm the trend had appeared on twitter